FISHEYE 360 VIRTUAL REALITY
Offering a 360-degree vision is the main advantage of Provision-ISR panoramic camera. The extension of the visual field guaranteed by this device allows the user to gain an excellent overview avoiding the so-called blind sports.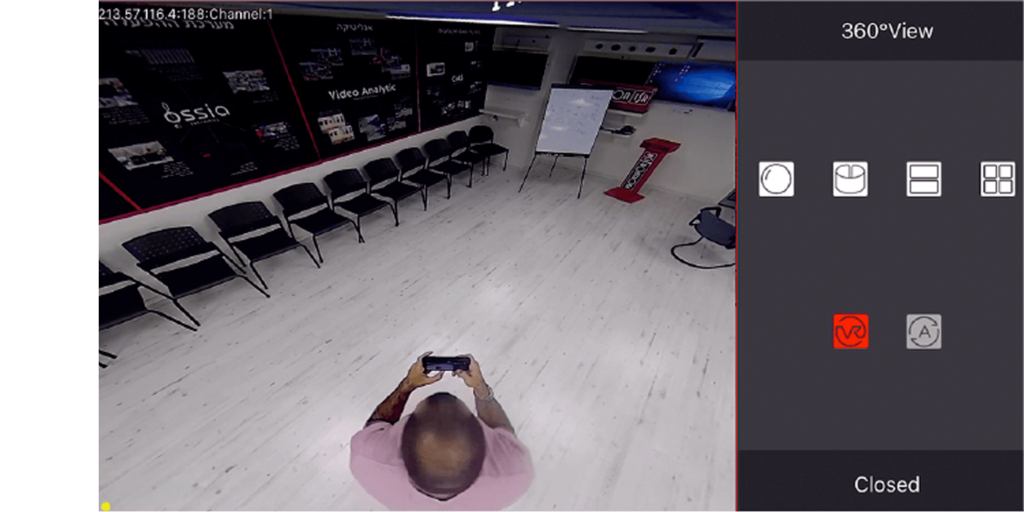 VIRTUAL REALITY
View the image as if you are standing directly beneath the camera. Moving the viewing device will move the camera image accordingly.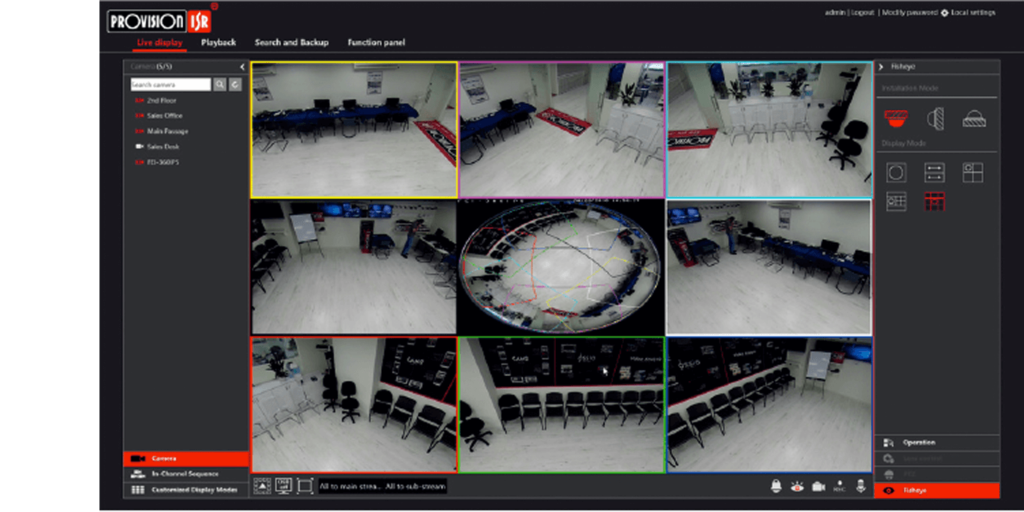 ORIENTED DIGITAL PTZ
Know where you are looking at in any given moment with the new orientation technology.
Each PTZ screen will be marked with a unique colour.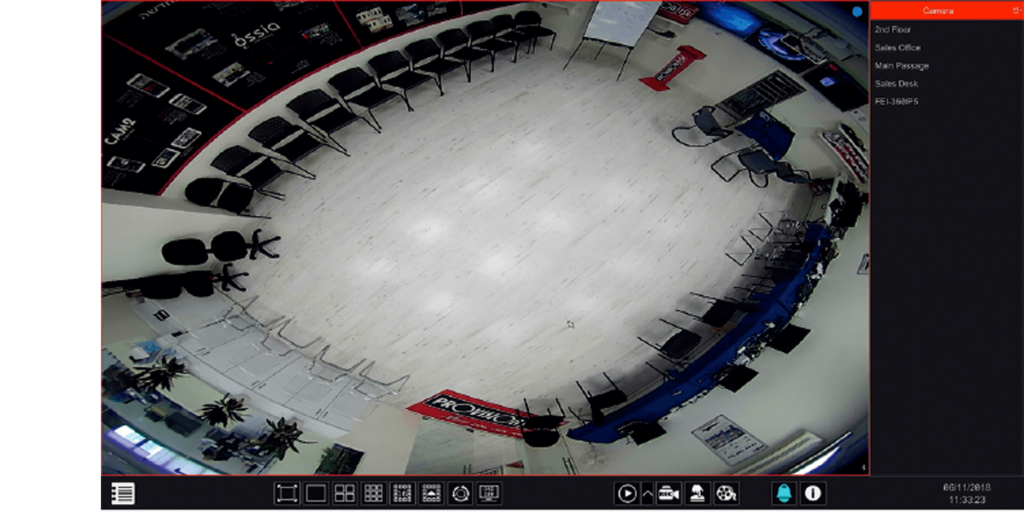 360°/180° STRETCHED VIEW
Enjoy a fully stretched image of a 360° fish-eye sphere.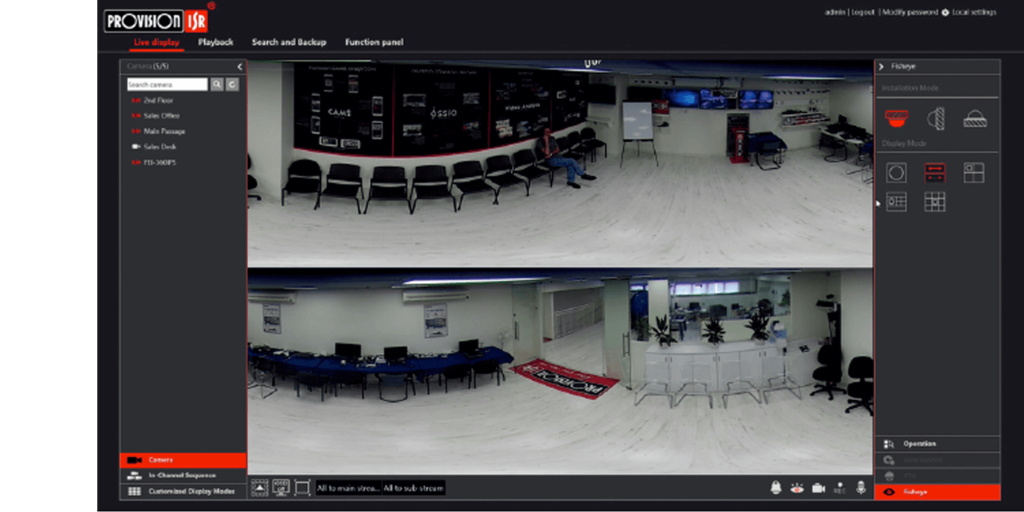 PANORAMIC VIEW
Display the image in 2 slices of 180° (Front and back).
The displayed slices can be scrolled left/right.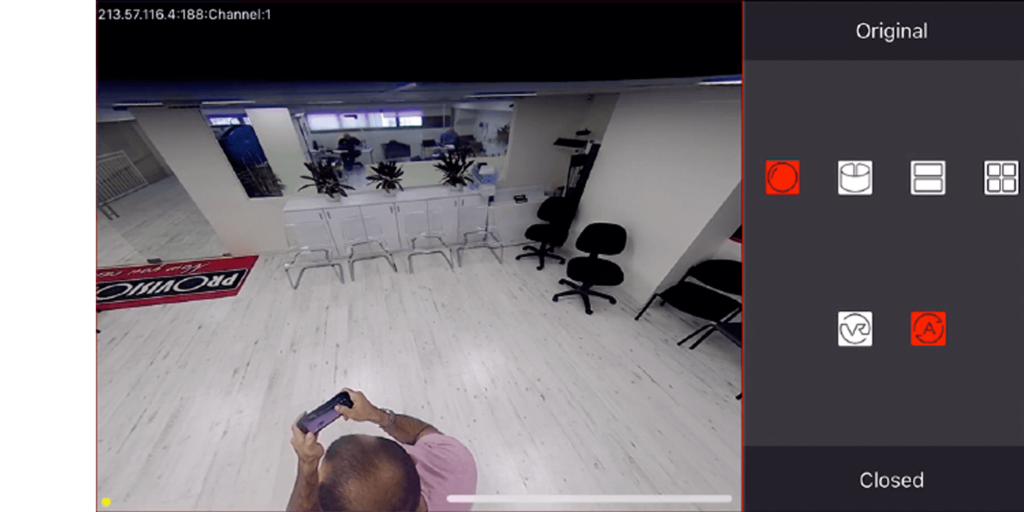 DIGITAL PTZ
Displays the image as full screen PTZ.
The image position can be adjusted and zoomed accordingly.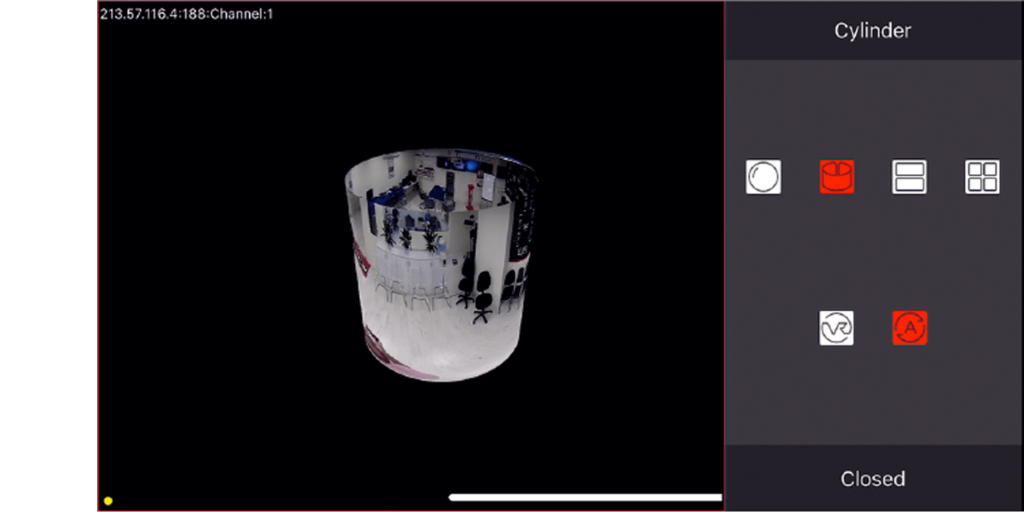 CYLINDER
Displays the 360° view as a 3D cylinder that can be rotated and zoomed with a swipe of a finger.
Enjoy the ultimate fisheye viewing experience!
We drew inspiration from the latest gaming and smartphone technologies to offer you a unique "virtual trip"!
Virtual reality – moving the phone in any direction will move the image accordingly!
Virtual PTZ – zoom in/out and move inside the image for a full 360° view!
Cylinder mode – get a 3D image and feel free to rotate and zoom the image with aswipe of a finger.