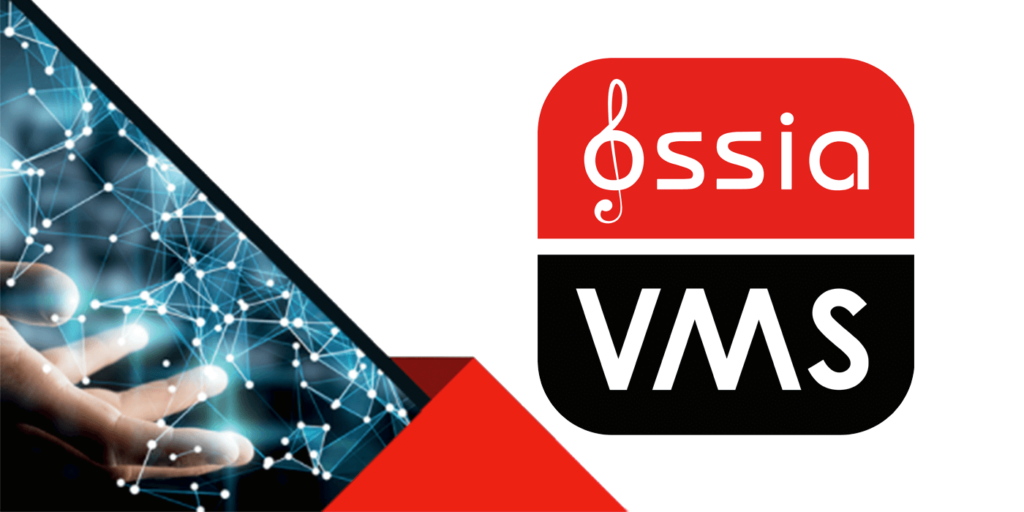 OSSIA VMS
Do you want to monitor your devices by a PC software? Have you got multiple devices or users which you need to manage? Our new Ossia VMS (Video Management System) platform is the solution for you. The software was designed for CCTV systems featuring multiple devices or users in the local network or even spread across different geographical locations. Ossia VMS helps the user to take control of all connected devices (DVR/ NVR/IPC) from a single platform.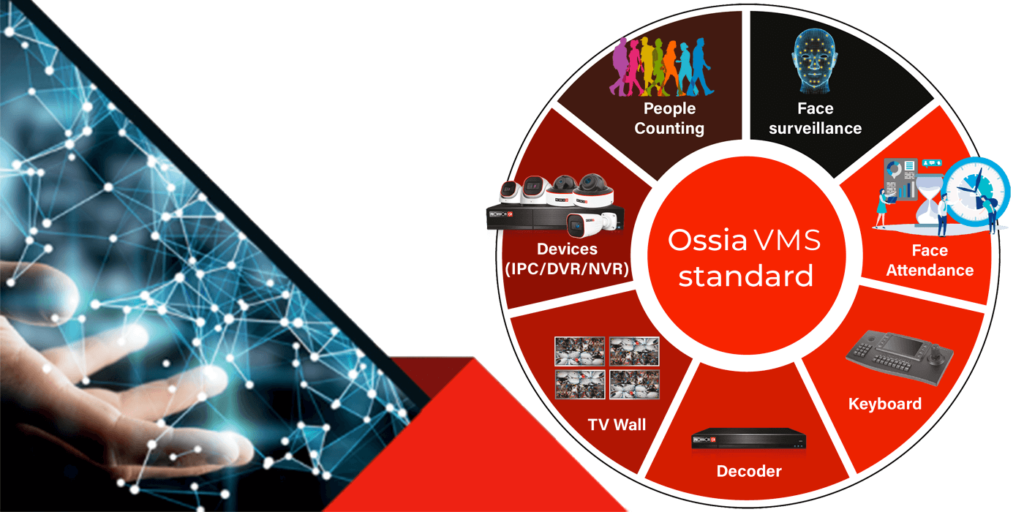 STANDARD VERSION
OSSIA VMS Standard is a standalone system.
In a standalone system a computer hardware or software is able to operate independently of other hardware or software. It provides itself with all the required data and information.
OSSIA VMS Standard supports all Provision-ISR's products together with the devices from the main players in the security global market. It is equipped with powerful video monitoring capabilities that supports real-time preview, centralised recording, local and remote playback, backup, alarm linkage, TV wall, keyboard control and more.
OSSIA VMS STANDARD VERSION supports up to 256 cameras and it is 100% License Free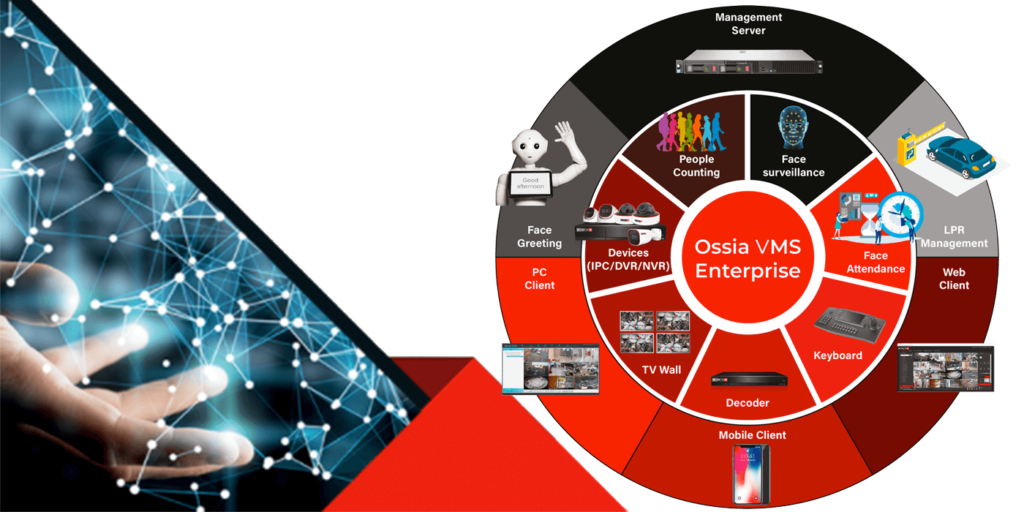 ENTERPRISE VERSION
Ossia VMS Enterprise is a Server-Client System. In a server-client system the computer hardware or software serves as a client and must be connected to a server in order to work properly. It cannot operate without it.
Ossia VMS Enterprise holds all the capabilities of Provision VMS Standard, but thanks to its server/client working method it can be widely used for medium-sized video surveillance systems such as parks, schools, banks, chain stores, commercial building and more.
OSSIA VMS ENTERPRISE VERSION supports up to 3000 cameras and it is a license based platform.H)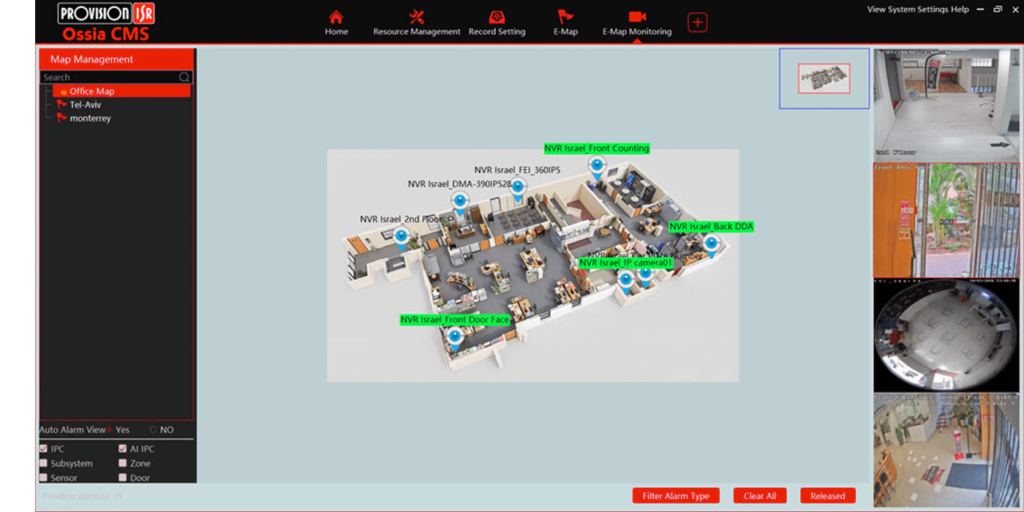 MAIN INTERFACE - E-MAP MONITORING
The user can set the needed monitoring points within an E-Map and see them in a click. E-Map allows monitoring with managed hierarchy.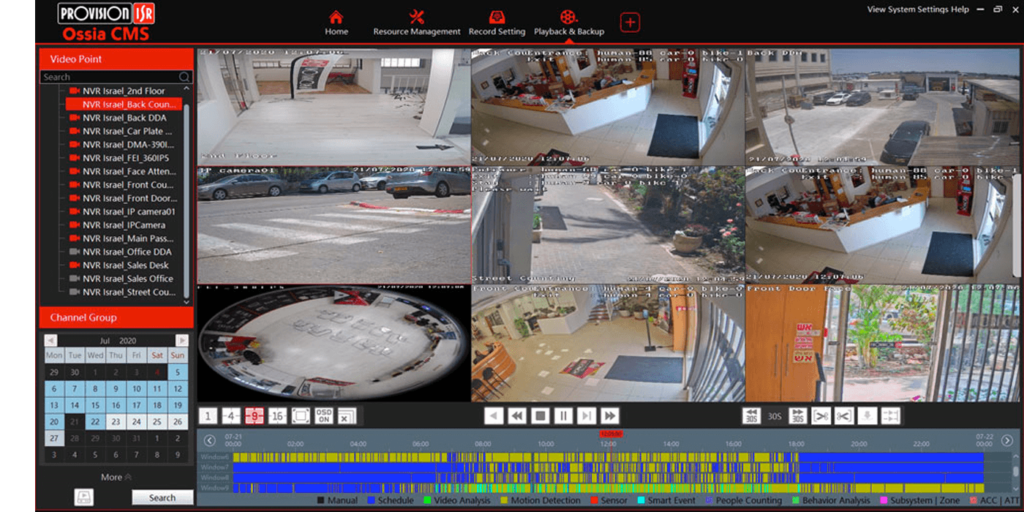 MAIN INTERFACE - PLAYBACK VIEW
The Playback (from device or server) is based on time-slice image, event or tag (synchronised and unsynchronised).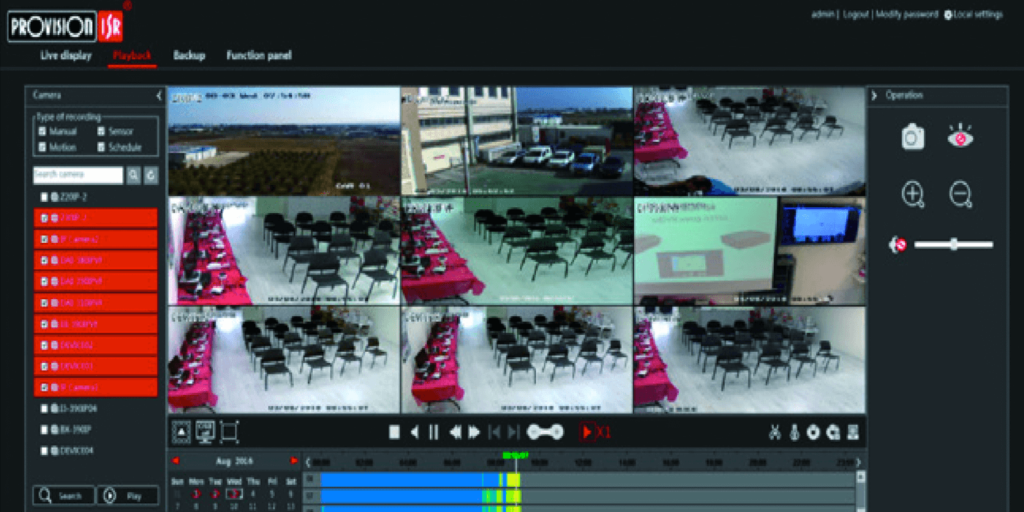 MAIN INTERFACE - FACE DETECTION
The VMS is fully compatible with our face detection devices. Face detection, search and playback are performed by the connected devices.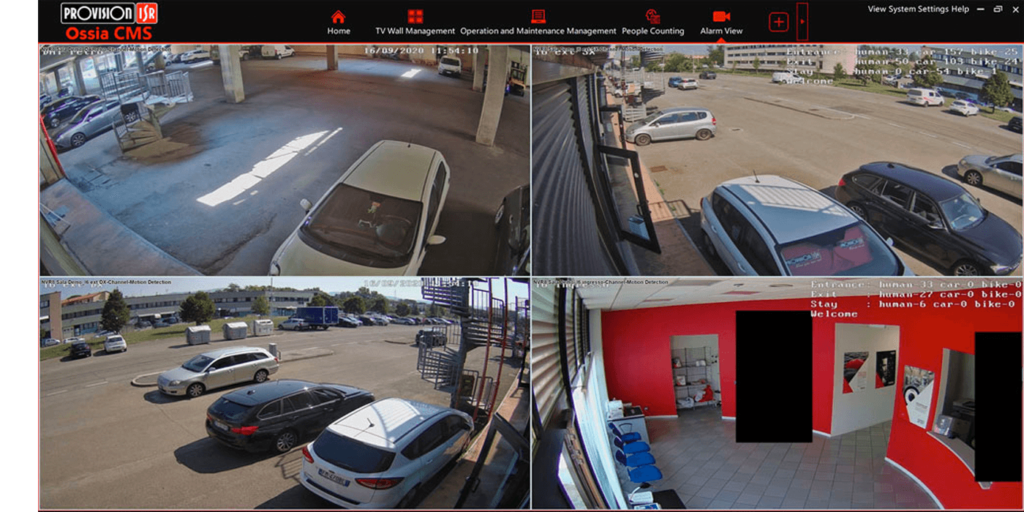 ALARM VIEW
It's possible to use a dedicated screen for alarm pop ups. Each alarm event can trigger a pop up according to the user preferences.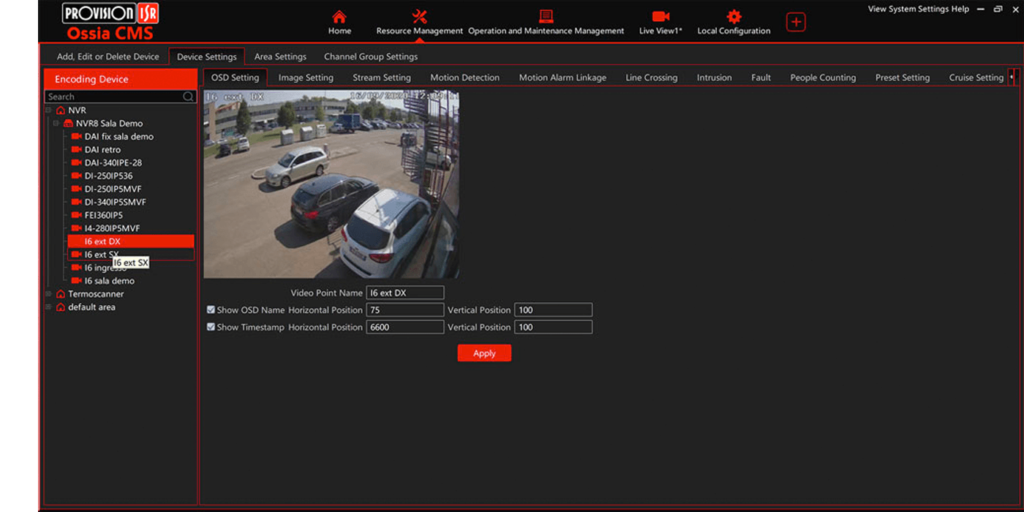 REMOTE SETTINGS
The user can setup his devices remotely using the interactive interface. The settings options will change according to the type of chosen device.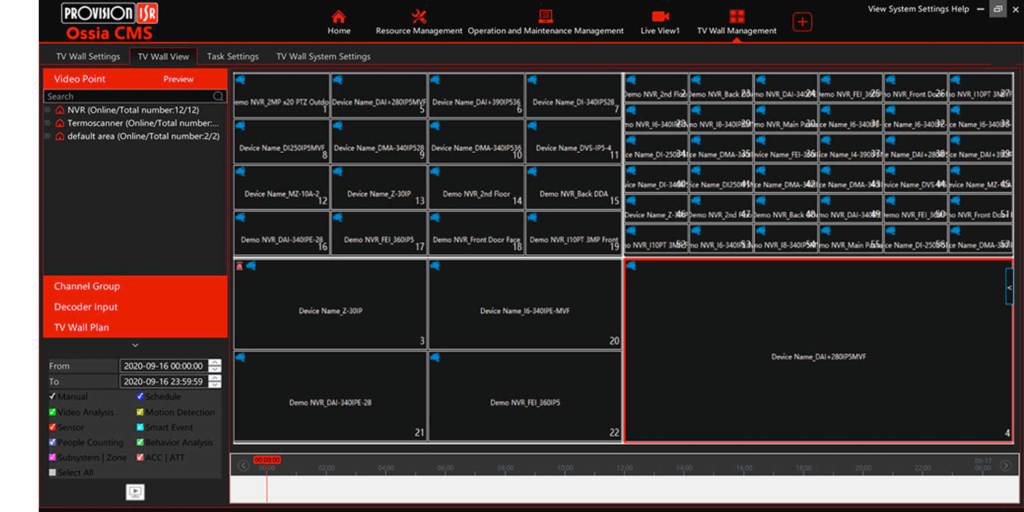 DECODING BY DEDICATED HW
Using many screens and viewing many cameras requires expensive resources. Provision-ISR decoders performs decoding tasks with multiple monitors and save the user from purchasing expensive computer hardware.
SYSTEM LOGS
The user can use the Ossia VMS to remotely check his device logs. The log can be categorised and easily exported to the computer of the user.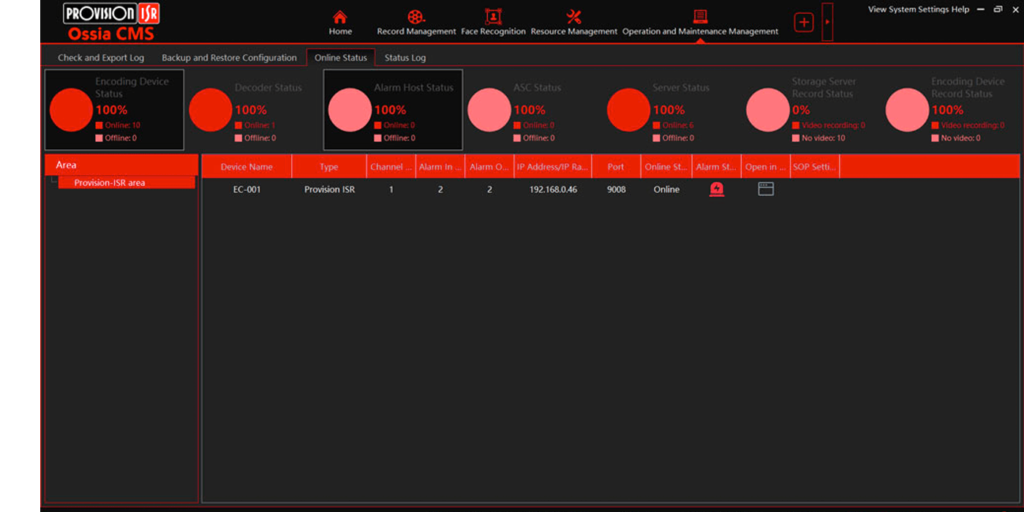 SYSTEM HEALTH MONITOR
The system health monitor allows the user to visually see the status of both the system and connected devices.
It shows connectivity, alarm status, number of channels… The user can even connect directly to his device's web client.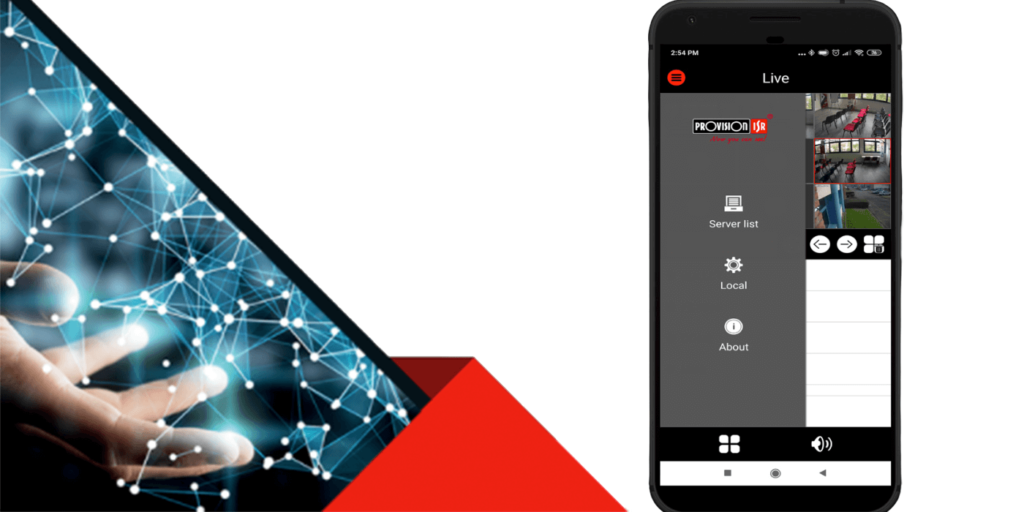 REMOTE CLIENTS (ENTERPRISE VERSION)
The user can connect remotely to the platform by Provision VMS mobile APP or web-client in order to monitor his sites or to configure the server*
(*Web-Client – in selected devices)
Auto report allows the architecture to use a single static IP with port forwarding to the main management server instead of static IP for each site. In normal installations each device is configured by IP/DDNS on the Management server. Port forwarding must be set for each installation site. By using AUTO REPORT only the Management server is set with static IP / DDNS with port forwarding. All other sites can use dynamic IP.

OSSIA VMS: OBJECTS COUNTING ABILITY
OSSIA VMS combines data from multiple counting cameras placed at the entrance/exit of a premise, providing real-time data on how many people are present in that certain premise at a certain time. This insight allows the user to monitor visitor flow and occupancy and to take measures if occupancy exceeds the set threshold. The same feature can be used for vehicle counting as well and find its exemplary application in the parking management field.